Welcome! Here are the website rules, as well as some tips for using this forum.

Help with Burnham V8 issue
I have a Burnham V8 boiler with a Beckett burner that I have been servicing since I moved into my house a few years ago. The thing has run great since I moved in but this heating season it has started to act up on me and I cant get to the bottom of the issue. About a month into using it this winter it went out on me and since then I can only get it to run for about a week before it goes out again. Every time it goes out I have to bleed it and it cranks right back up again and runs fine till it dies. I changed the nozzle and re-seated the filter to make sure everything looked good on that end and not general tweaking has seemed to make any difference.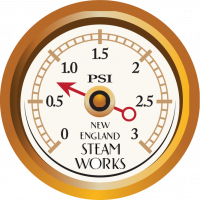 Comments