Welcome! Here are the website rules, as well as some tips for using this forum.

Radiator Pics from Vancouver, BC
where I've spent some time with The Lovely Naoko. First are some huge American Peerless hot-water rads in the downtown train station. The pipes seem small for such big rads, and don't look like they've been changed- this may have been an early forced system: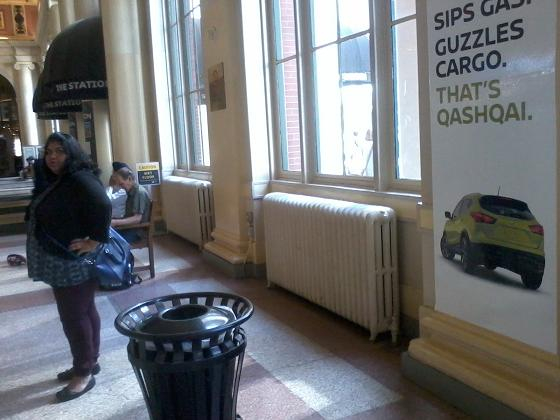 And here, one of several small-tube rads on the RCMP (that's Royal Canadian Mounted Police) St. Roch, which patrolled the Arctic waters. It is now in permanent dry-dock in the Maritime Museum. This vessel is diesel-powered, and I believe the rads get hot water from the engine's cooling system. The wheelhouse and main cabin have rads, but the crew quarters has a stove for heat:
Following is a diagram of the boat:
All Steamed Up, Inc.
Towson, MD, USA
Steam, Vapor & Hot-Water Heating Specialists
Oil & Gas Burner Service
Consulting

Comments