Welcome! Here are the website rules, as well as some tips for using this forum.

Water questions.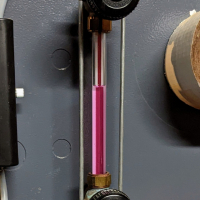 So we decided to get a pool for the kids which led me to do some testing which led me to wondering a few things.


The previous steamer in this house was a Burnham V8 and it rotted out once in 3 years and again after 5 years.

I noticed when I installed my EG series the water seemed awfully rusty before I started using Steamaster.

When I started testing the pool water and my tap water directly I found the ph to be 7.5-8. There's a good amount of calcium in it but what's odd is my total alkalinity is 160-175 ppm.

Does that high TA have anything to do with the water becoming corrosive in a steam boiler? And why would it be so high to begin with?

I have city water and it doesn't taste or smell bad. Leaves white minerals on things though.
Single pipe quasi-vapor system.
Typical operating pressure 0.14 - 0.43 oz.
EcoSteam ES-20 Advanced Control for Residential Steam boilers.
Rectorseal Steamaster water treatment
Comments