Welcome! Here are the website rules, as well as some tips for using this forum.

For your reading list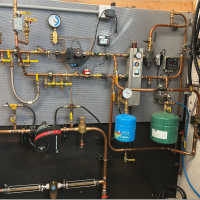 I'm just a few chapters into this well researched and presented read, plenty to make you think and wonder.

Author Shilling looks at the lives and accomplishments of Einstein, Franklin, Musk, Kamen, Tesla, Curie, Edison and Jobs to see what traits and experiences drove (drives) them to discover and accomplish so much.
Bob "hot rod" Rohr
trainer for Caleffi NA
Living the hydronic dream
Comments