Welcome! Here are the website rules, as well as some tips for using this forum.

Is the right burner on my Carrier oil furnace?
From what it looks like on the model number sticker it should have a Reillo 40-BF5? It currently has a Beckett NX-56LQ on it with a .60 60a nozzle at 145 psi that's on the mfg setting sticker on the bruner. It runs fine but was curious if it was specially made for the Reillo burner as the last 2 or 3 digits on the model seem to indicate the burner type? Mine end in BF for the BF5 burner? Shouldn't mine end in BNX with the beckett burner? I attached pictures of the model number tag and burner on it now.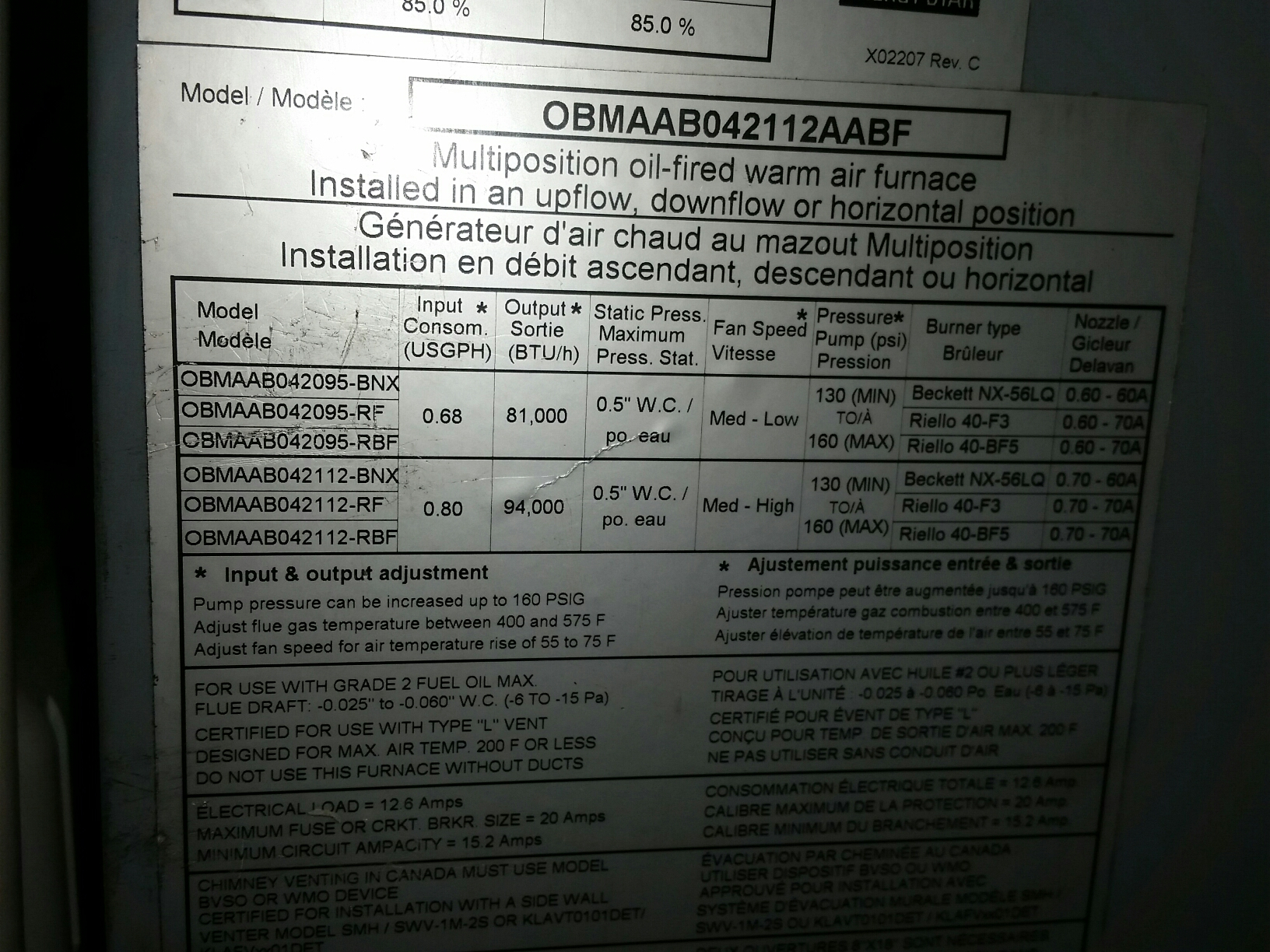 Comments