Welcome! Here are the website rules, as well as some tips for using this forum.

Boiler not piped correctly?
Hello all! Several years ago, we had our boiler replaced, and I'm wondering if it was piped correctly. It does seem to work ok, but even with conservative thermostat settings and throttling the gas input by half, our heating bills are fairly high, some rooms are frigid, and we occasionally have steam/water hammer in the middle of the night. We'd assumed that this was normal, but after reading around that does not appear to be the case. I suspect that this is due to a combination of 3 things:
1) Little to no insulation on pipes under crawlspaces. What is there consists of disintegrating canvas, plaster, and asbestos wrappings, so that's high on the "Fix List".
2) Inadequte main venting. Our system was originally fed by a beast of a coal-fired boiler, and so the main vents are almost non-existent. Also high on the "Fix List".
3) This is the one I'm unsure about. The piping around the boiler doesn't quite look like what I'm seeing on this forum, or in "The Lost Art of Steam Heating." Specifically, the drop to the equalizer appears to be in an odd location on both risers. I've attached a couple of images of the near-boiler piping.
Is this making any difference at all, or is it just the insulation and venting that's causing a problem?
Any help will be greatly appreciated, and I can provide any further info/images if needed.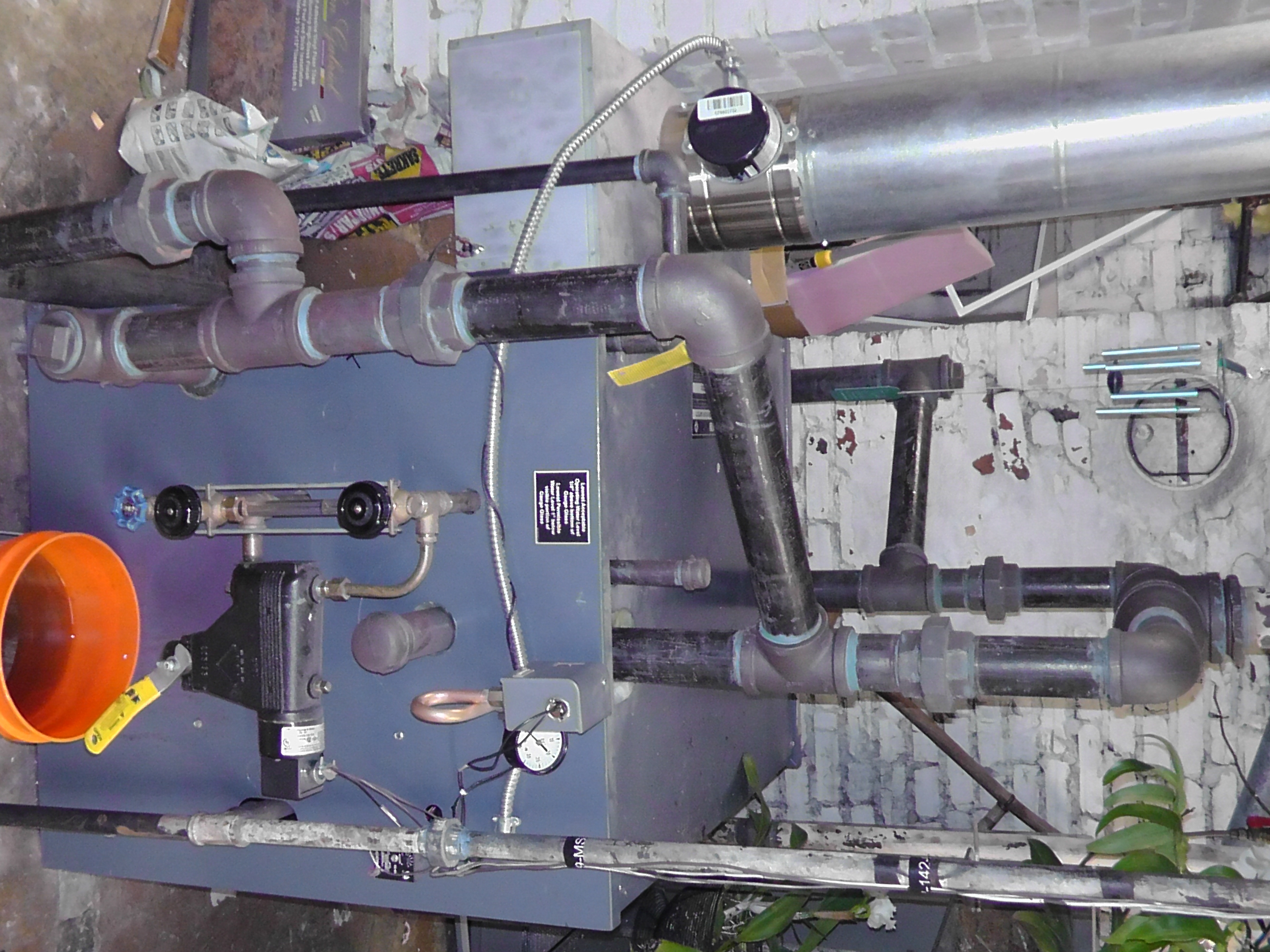 Comments