Welcome! Here are the website rules, as well as some tips for using this forum.

Laars Endurance F4 Error Restarts Periodically
Hi Everyone, This is a combination propane boiler for heat with domestic hot water as well. While the unit is running, sometimes the burner will suddenly shut down and an F4 error code will appear on the screen. It will then wait a minute or so and start the burner again. F4 is a supply sensor error. The sensor in in the bottom of the boiler.
I thought it could be overheating and causing the shut down but the screen shows around 180 and I get around 160 on the sensor nipple. Also, the internal circulator pump does seem to be running as it is drawing .70 amps and I can hear the motor if I put a screwdriver to it and my ear. I made a video of what happens here: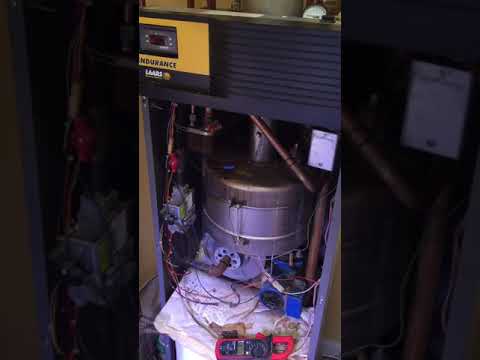 There have been a handful of times where we had cold water coming out of the faucet instead of hot but the hot kicked in after a minute or so. Not sure if that is related or not. Let me know if you have any ideas. Thanks!
Comments