Welcome! Here are the website rules, as well as some tips for using this forum.

Anyone have any experience, W-M Aquabalance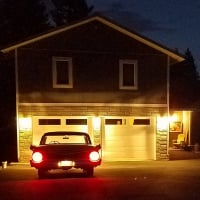 I'm getting ready to do a couple of installs, thinking of trying the Aquabalance. Rep said "it's made by an Italian company" so I'm assuming it's a rebadge of Biasi or similar.

I have little expierence with mod/cons, but they have been picking up. Really like our W-M rep, and the 10:1 turndown (8-80Mbtu) is much better than a Vitodens100 which would be a competitive water tube boiler.

Just recently did a service on a Pensotti boiler (Giononni) and there was a lot of plastic components in contact with the heating water. Copper CH supply and return "O" ringed into plastic water jacket. Does the Aquabalance habe any plastic water components, I'd like to avoid that. They don't have any on the floor for me to look at, rep couldn't tell me for sure.
Serving Northern Maine HVAC & Controls. I burn wood, it smells good!
Comments