Welcome! Here are the website rules, as well as some tips for using this forum.

I may have found a new favorite work pants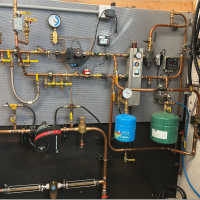 These are well constructed, deep pockets, double layer at the knees. Made with a cotton spandex blend for a bit of stretch. Very reasonably priced. A small inner pocket is the perfect size for my small screen i-phone.

Walls is now part of a clothing company the also owns the Dickies brand Williamson-Dickie.
Bob "hot rod" Rohr
trainer for Caleffi NA
Living the hydronic dream
Comments