Welcome! Here are the website rules, as well as some tips for using this forum.

A must see webinar on boiler start up and adjusting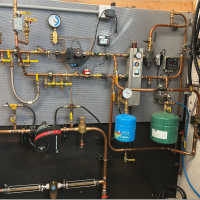 This Thursday, noon central time Gerry Hogan director of training and applied technology at PB Heat (Peerless Boiler) will do a live feed from the lab in Boyertown PA. He has dozens of great pics, clever demos and a ton of hands on advice. It will be archived for future viewing also. It is shaping up to be one of our largest with 500 signed up already!
https://www.caleffi.com/usa/en-us/coffee-caleffitm-schedule
click on the webinar you want to view to register
Bob "hot rod" Rohr
trainer for Caleffi NA
Living the hydronic dream
Comments