Welcome! Here are the website rules, as well as some tips for using this forum.

Radiator valve connection becoming loose?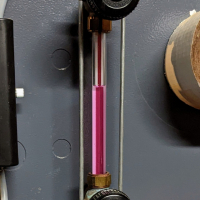 So far I've had this happen twice.
The spud nut on the radiator apparently, becomes loose and starts dripping, or, sizzling and then stopping once it's hot.

The two radiators it happened to are ones I didn't touch but I know someone else had recently. Recently being in the past 5+ years.

Is this caused by the nut not being torqued properly, or is it a common issue in general?

As far as I can tell, none of the others have become loose and the few I've removed and reinstalled are also fine.

The two that leaked, one was the upstairs bathroom and decided to start sizzling after we had lived here for 5 years. It was loose. Tonight, the downstairs bathroom rad started dripping on the floor. Same thing, loose spud nut.

It just seems odd they didn't leak for years and all of a sudden.....
Single pipe quasi-vapor system.
Typical operating pressure 0.14 - 0.43 oz.
EcoSteam ES-20 Advanced Control for Residential Steam boilers.
Rectorseal Steamaster water treatment
Comments