Welcome! Here are the website rules, as well as some tips for using this forum.

Carbon Monoxide Poisoning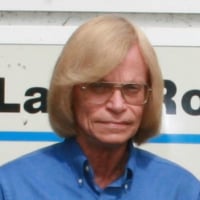 Sometimes stories about CO poisonings do have some humor, well sort of.

A story out of Islamabad talks about the dangers of CO poisoning from Gas Geysers in bathrooms. Over 100 poisonings were reported last year. Here are some short excerpts:
1. Altering the temperature frequently while the geyser is on can lead to incomplete combustion,
2. LPG cylinders attached with instant geysers contain mixtures of hydrocarbon gases that are extremely inflammable.
3. Health experts say that the gas geyser should not be switched on after locking the bathroom from inside, ventilation should be kept open and gap should be maintained between two people taking bath to avoid increase in the carbon monoxide density.
4. Dr. Haroon said in case of gas leakage and or stay for longer period of time in a bathroom that is not well ventilated carbon dioxide gas is retained in the body and oxygen levels deteriorate to dangerous limits causing permanent brain damage and death.

Oh yes, a gas geyser is not a big fart, it is an instantaneous water heater.
Comments