Welcome! Here are the website rules, as well as some tips for using this forum.

Steam Boiler Help
Hello All,
I am having a problem with my Steam Boiler and I'm hoping you can help. I am a relatively new home owner and not very technical so please bear with me while I try to explain the issue...
I noticed last night that there were some water stains under the boiler. This morning when I went to the basement to put a load of laundry in, there was a puddle. I did not see any water leaking at the time, but the boiler was not running as the temps were warm in the house. I had a friend look at it, and he turned the valves above and below the sight glass and the leaking started once the furnace kicked on. There is a lot of corrosion on the bottom valve and the leaking is coming from this spot. I suspect it needs to be replaced.
I have a Bryant Model BS2 boiler that is old, but otherwise operates properly. Recently tested by an energy specialist and all checked out ok.
My question is...while I await the repair (which should take place tomorrow), should the valves be open or closed?
Also, a bit off topic...I had a plumber tell me last year that the system shouldn't be flushed because it causes more harm than good given the age of the boiler and the amount of sediment in the pipes. Is this true?
Thanks in advance for your help!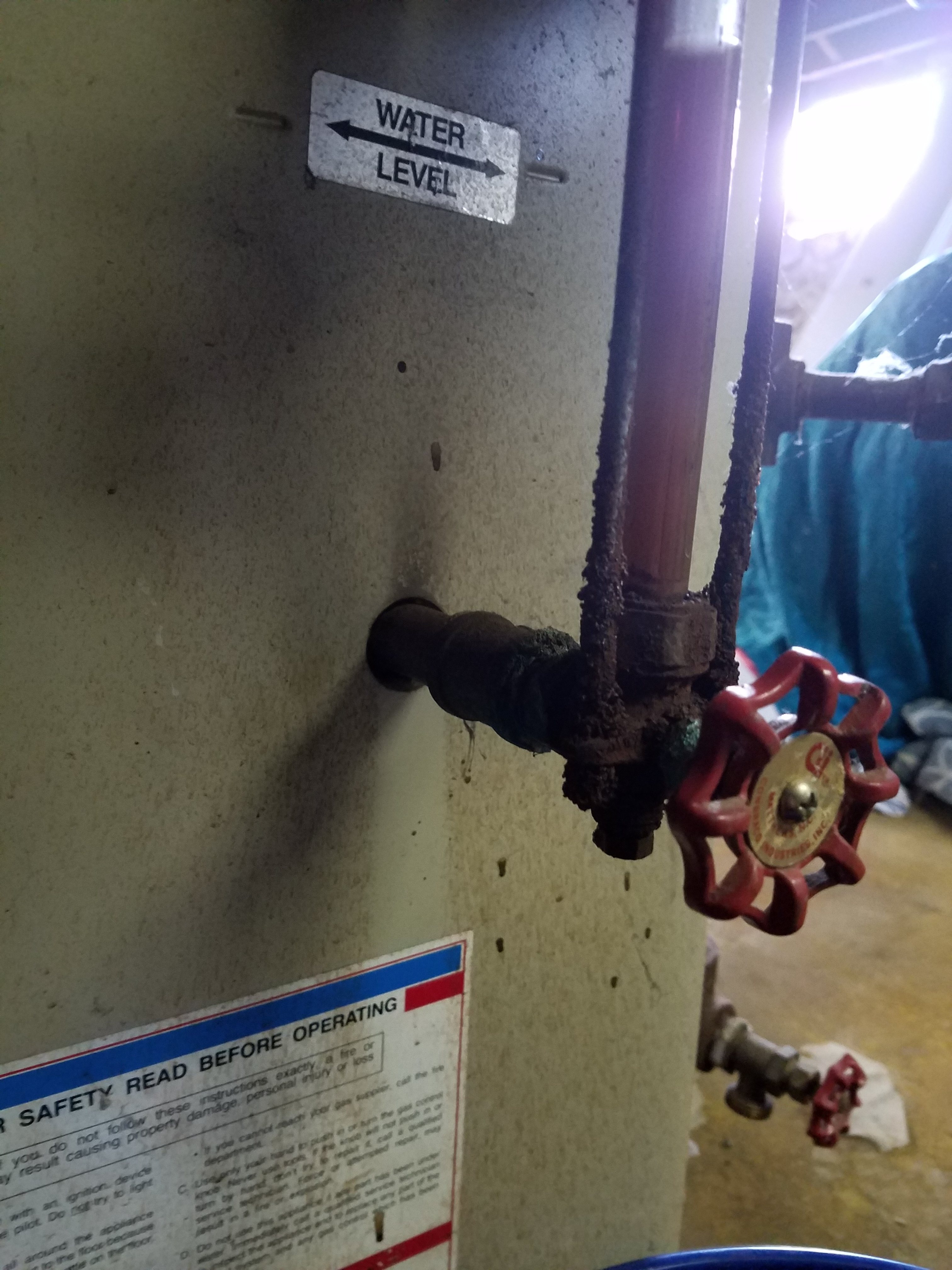 Comments