Welcome! Here are the website rules, as well as some tips for using this forum.

2 stage residential systems and humidity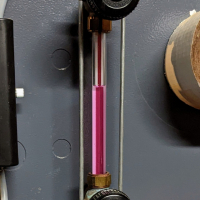 Hey guys,
Ever since
@captainco
brought this up it has been bothering me.
I found charts from multiple manufacturers and all seem to point to the same thing. 2 stage systems do NOT have improved moisture removal in low stage, if anything, it's worse!
Here's the high and low charts from a Tempstar aka Carrier 3 ton 2 stage.
I'm not seeing improved moisture removal at low stage, in fact, it looks worse!
What's the deal!?!?
HIGH
LOW
Single pipe quasi-vapor system.
Typical operating pressure 0.14 - 0.43 oz.
EcoSteam ES-20 Advanced Control for Residential Steam boilers.
Rectorseal Steamaster water treatment
Comments