Welcome! Here are the website rules, as well as some tips for using this forum.

A thermal, balancing valve
To balance a multi loop recirculation system. It also includes an anti legionalla function. This allows the valve to go to a higher temperature. It can be accomplished with an electric actuator, or if it sees 160F supply it goes into high temperature mode.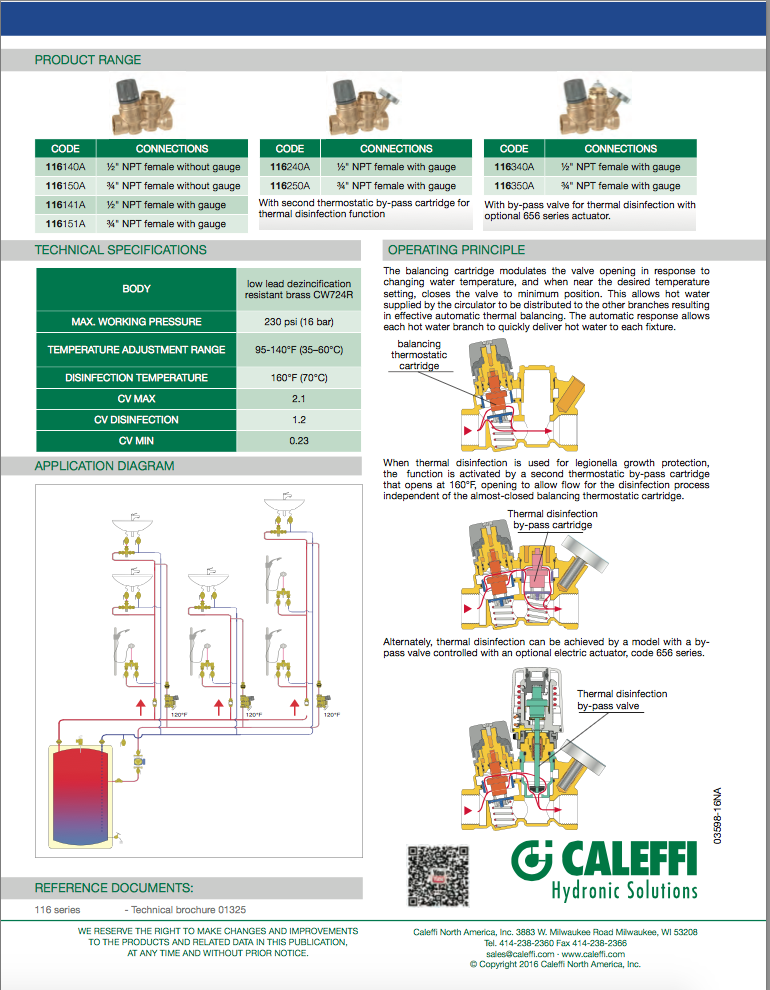 Bob "hot rod" Rohr
trainer for Caleffi NA
Living the hydronic dream