Welcome! Here are the website rules, as well as some tips for using this forum.

Coffee with Caleffi webinar today 9-22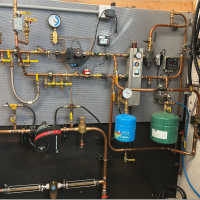 John Siegenthaler will be our guest presenter today for a 1 hour session at noon central time. He will be talking about distribution piping and maximizing system efficiency. We will have a type in Q&A at the end. Last month the Q&A was as long as the webinar!
Join us, and over 500 attendees signed in so for, if you can. We would love to hear from you.
Sign up here if you are a first timer, we use Go to Webinar as the format.
Thanks team HeatingHelp for the announcement spot.
https://attendee.gotowebinar.com/register/8742007321757439746
Bob "hot rod" Rohr
trainer for Caleffi NA
Living the hydronic dream
Comments