Welcome! Here are the website rules, as well as some tips for using this forum.

Help the industrial/commercial guy select a 45MBTU boiler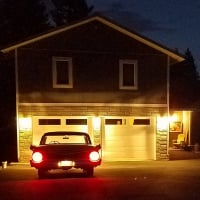 After posting about a Biasing B-3 and staying with oil, I've been talking to other guys who do more residential heating. I think I'm going to switch to propane. Looking for some modcon advice. A popular install around here is Pensotti which looks to be a run of the mill Giannoni HX and 5:1 turndown. My design templates is 45MBTU on a -40F day, so I would like a high turndown boiler, and will end up with the smallest boiler of a given manufacturer I'm sure. I have a 115gal indirect so no worries about a small boiler for DHW.

Wood gasification is my primary heat source, but with family considerations I'd like to have something efficient if wood ever were not possible. I do industrial/commercial heating controls for a living, so I'd like a boiler with less electronics as I already have a substantial control system for my existing backup oil boiler in place.

Thinking firetube, but not necessarily.

Thank you for the informed perspective this forum provides which is NOT taken for granted.

SFM
Serving Northern Maine HVAC & Controls. I burn wood, it smells good!
Comments