Welcome! Here are the website rules, as well as some tips for using this forum.

Cleaning evaporators to kill bacteria etc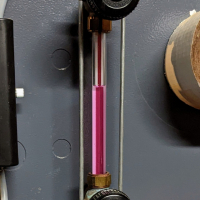 Something many talk about is legionnaires in air conditioning.
But I don't recall anyone ever really mentioning what can be used for disinfecting?

I'm using window units, all of which have been modified not to hold water for several reasons legionella being one of them, but I'd still like to use something, if possible, to disinfect them from time to time but my fear is chlorine is both corrosive, and also not very good to breath.

I have to believe the same issue exists in mini splits and split units?

Single pipe quasi-vapor system.
Typical operating pressure 0.14 - 0.43 oz.
EcoSteam ES-20 Advanced Control for Residential Steam boilers.
Rectorseal Steamaster water treatment
Comments