Welcome! Here are the website rules, as well as some tips for using this forum.

0 - 2" Magnehelic without pigtail, with and without snubber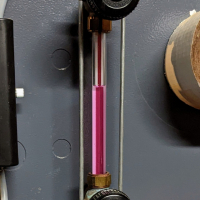 I had lost this video and finally found it.
This is the difference a snubber can make. In this specific case, a 0.015" snubber from McMaster Carr.
Here's the Magnehelic without a pigtail and without a snubber. This is with extremely clean and relativity calm boiler water.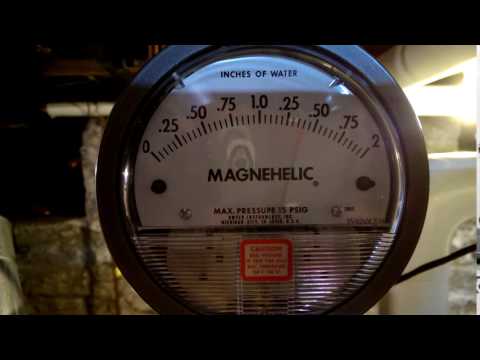 https://youtu.be/Sndnc4ZFFVs
Here's how it behaves without a pigtail but with the 0.015" snubber. There are two other differences in these videos though. The without a snubber video was done with the EG-45 boiler, so average pressure was around 1". The snubber video, is done with an EG-40 where average pressure is around 0.5". The system was just warming up when I filmed this.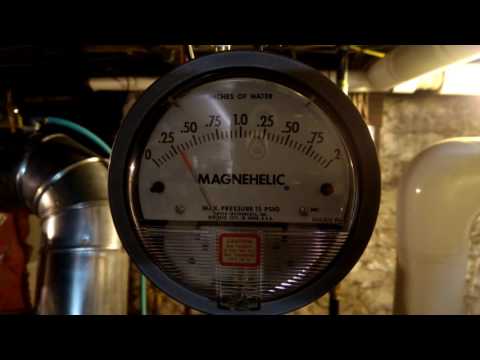 https://youtu.be/SRomfHLiDr8
That said, the behavior of the gauge is accurate. Without a snubber or pigtail it's completely useless and likely bad for the instrument. With a 0.050" snubber it becomes a very nicely behaved gauge and yet doesn't suffer from issues pigtails cause.
A large air gap is still necessary to protect the gauge from steam, in my case an 18" length of 1/2" pipe mounted vertically.
Single pipe quasi-vapor system.
Typical operating pressure 0.14 - 0.43 oz.
EcoSteam ES-20 Advanced Control for Residential Steam boilers.
Rectorseal Steamaster water treatment
Comments