Welcome! Here are the website rules, as well as some tips for using this forum.

Steam Trap testing video
I was discussing steam traps in another thread and had promised to make another video about steam trap testing. Rather than bury it in another thread I decided to open up a new one.
The trap in question was an older Dunham #1 radiator trap. We have tons of old traps we keep for this very reason and I found a couple original Dunhams #1 so I decided to do some testing.
The diaphragm I fitted was a NOS unit we manufacture that screws into the original Dunham. As you'll see in the video, I'm not totally thrilled with the results and I suspect that it was because of the sealing surface of the original Dunham trap had corrosion etc. It did eventually seal up but the time difference was noticeable.
I then fitted a replacement cage unit and retested.
I've offered it before, and had some takers, but anyone is welcome to send in traps and we will test them. Or show up we can test together.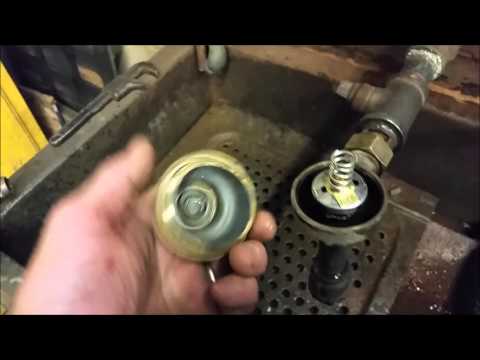 Peter Owens
SteamIQ
Comments