Welcome! Here are the website rules, as well as some tips for using this forum.

Fiberglass pipe insulation PVC fitting covers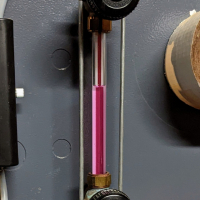 I keep running into this issue and I'm hoping there is a professional looking solution. I have a 3" to 2" reducing elbow and I have insulation on both sides and want to cover it. Of course the 3" side fits good but I have a big gap around the 2" side. How do you deal with this? Just leave it wide open?

Also, why was I supplied with vapor barrier strips similar to the jacket on the insulation? I would assume this is only a concern when insulating something that is cold and may condensate but not a concern on steam piping?
Single pipe quasi-vapor system.
Typical operating pressure 0.14 - 0.43 oz.
EcoSteam ES-20 Advanced Control for Residential Steam boilers.
Rectorseal Steamaster water treatment
Comments