Welcome! Here are the website rules, as well as some tips for using this forum.

Handmade Square to Round Duct

JStar
Member
Posts: 2,752
I was just looking through some old pictures and thought I would show off a bit. Here's a handmade square-to-round duct fitting. Yeah, we're not just wetheads. Ok...we are wetheads, but we're good at other things, too.

Feel free to show off some duct-fab here. Not enough respect goes out to the really skilled tin-knockers.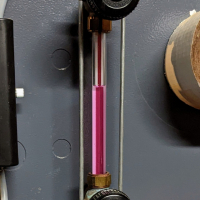 Comments