Welcome! Here are the website rules, as well as some tips for using this forum.

Sch 80 vs Poly P for short vents?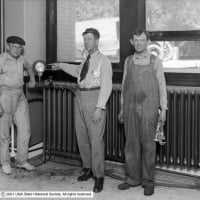 Timco
Member
Posts: 3,026
Laars Mascot LX. Laars says it comes ready for sch 80. Please explain how use of sch 80 puts anyone at risk, for a 4' vent. My business partner and I disagree on this. I say 80 is stronger (more rigid), stronger joints, and does not require any special adapter for it's use. Basically, I cannot see how use of 80 is an inferior or sub-standard install. It seems there's a flavor of Kool-aid for any application, as long as someone is selling a product that reinvents the wheel.

If a snow tire does not actually list mud, do you reason it's approved for the vehicle, it's load, has great tread, has air, DOT lists it as approved, so it is safe to use? Or do you wait for a tire that has the three letters MUD stamped on it?

It seems like this is a waste of money that can go towards more insulation or anything that will actually make a better or safer install or end product.
Just a guy running some pipes.
Comments