Welcome! Here are the website rules, as well as some tips for using this forum.

What could damage an expansion valve like this?
I can't remember if I've ever asked this on here before, but even if I have I suppose it couldn't hurt to try again.
This is the float valve seat from my 1933 refrigerator. The valve seat is really rough around most of it, and then looks perfect in a small section, just like new. The metal is everdur bronze and I believe the needle is some kind of steel.
This is a high side float which operates by filling and then flipping wide open, and then shutting completely. It doesn't modulate. My guess, was perhaps flash gas?
This is a picture showing how the needle and seat look assembled.

This is a picture I took after cutting the needle guide off to get a close up of the seat damage.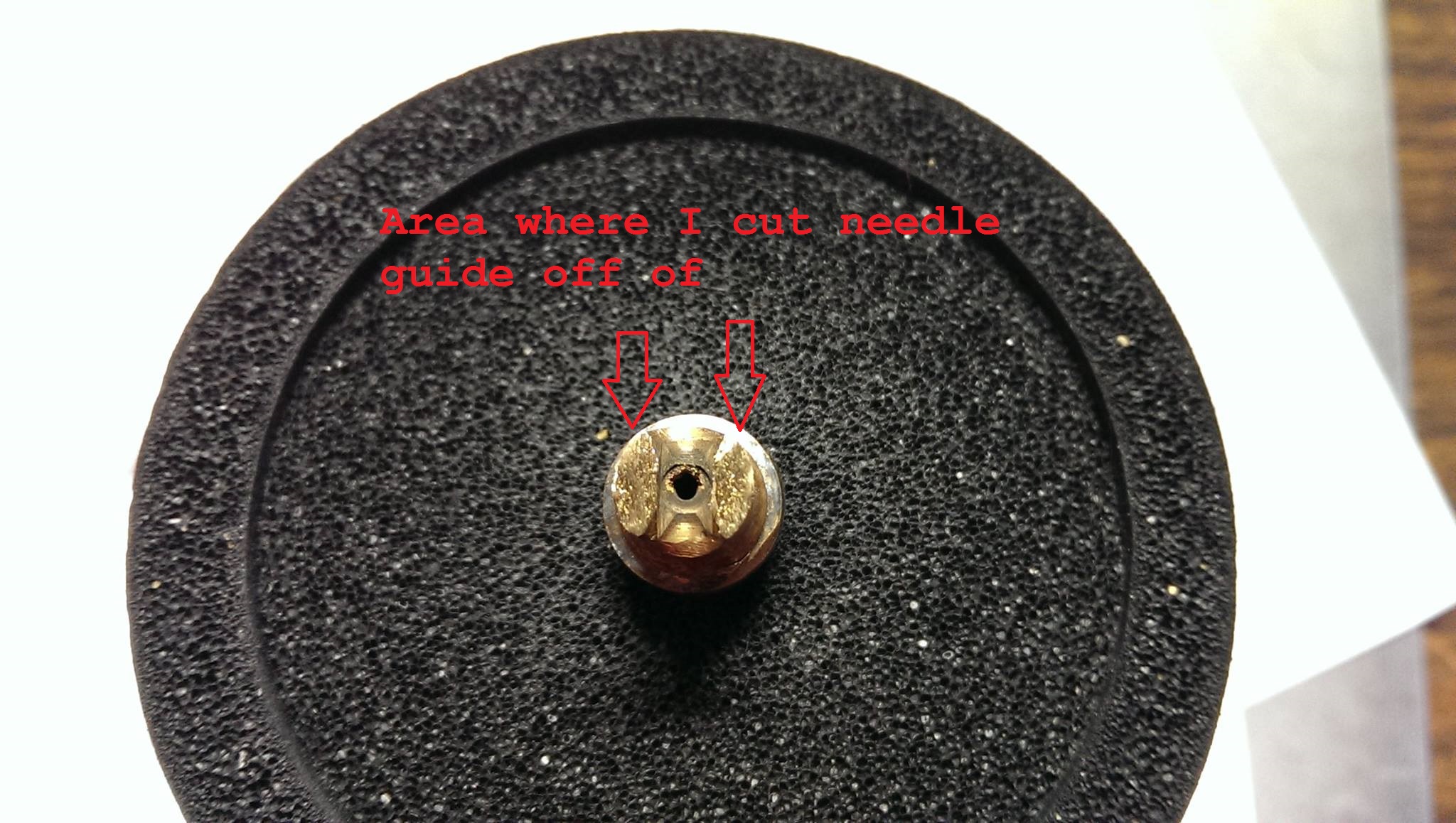 This damage appears to happen to almost all of these refrigerators so it's not a one time deal. The easily solution is to convert it to a capillary tube but we'd love to know why the valve seat gets destroyed like this and all opinions are welcome. I've heard rumors of a few perfectly working float valve machines but have not personally seen them. All 3 of mine have shot valves.
Oh, one detail that might matter, I don't know, is these specific refrigerators have a minor issue with the refrigerant breaking down and producing non-condensable gas. The side effect is this gas gets trapped in the float chamber and holds the float down. Not a lot at first, but as it gets worse it holds it down more and more until it even stalls the compressor. I don't know if this is when the damage occurs, or if it happens anyway. I can't get this information.
I find it really bizzar that mine, as well as all of the others that have been removed appear to be damaged similarly. With damage in some areas, and no damage in others.
I can't help but think the NCG is responsible for it because none of the GE SO2 machines have this issue, only the methyl formate ones do.
Single pipe quasi-vapor system.
Typical operating pressure 0.14 - 0.43 oz.
EcoSteam ES-20 Advanced Control for Residential Steam boilers.
Rectorseal Steamaster water treatment
Comments