Welcome! Here are the website rules, as well as some tips for using this forum.

The time of year I hate most. Getting ready to shut it down. :(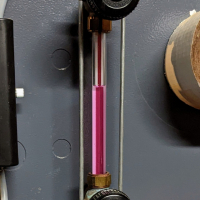 So, it's that time of year again.
With the end being near I felt it was a good time to wash the boiler out as I don't want to have to heat the house when it's 80F out to boil the water.
Using Steamaster or other water treatments works well, but over time gets tired and needs to be replaced. Also, it's designed to keep scale and other junk from sticking to the block as well as cause it to sink to the bottom. This means you should clean all of that out from time to time.
At the end of the year I drain the boiler and use my wand to clean all of it out, especially the rear section where my return is as that gets a fair amount of rusty nasty stuff in it from the system. After I'm sure it's completely clean I refill it and skim 4 gallons out of it or so fairly fast. Then drain it back down a little and chuck 2 Steamaster tablets in it and fire the burner up. I let it run for a good 25-30 minutes to make sure all of that fresh water is nice and boiled as well as heat my house up a little as it was getting chilly and the entire system was ice cold. I also took the pressuretrol apart and cleaned the pigtail. The main reason for this as I had swiveled it back and forth a few times messing with gauges and what not and I wanted to redo it to make sure it had no leaks.
A lot of rust you see in the bottom of the bucket was from previous cleanings as I get kinda lazy with this at times. The last time I left the bucket in the basement half full of water and it all evaporated.
Finally, a fast skim video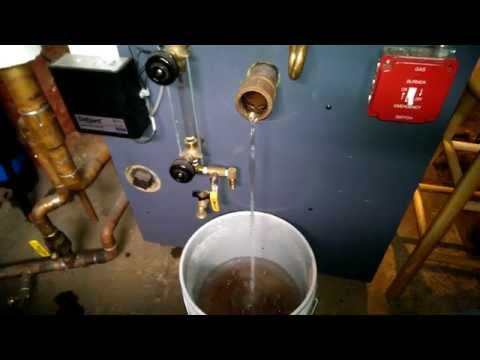 https://youtu.be/nPKTSn-depc
And a not so helpful short video showing the dark brown nasty stuff I wash out of the rear section and return once a year. After this little bit I closed the front drain and opened the fill valve wide open a few times in bursts and that really rinsed that area out. My return and the rear section of the boiler seem to get pretty nasty from all of the junk that comes down out of the system.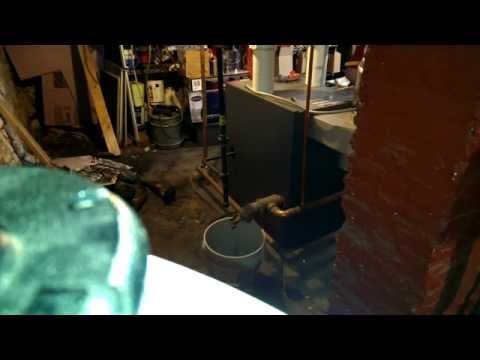 https://youtu.be/kTpThruLvn4
Single pipe quasi-vapor system.
Typical operating pressure 0.14 - 0.43 oz.
EcoSteam ES-20 Advanced Control for Residential Steam boilers.
Rectorseal Steamaster water treatment
Comments