Welcome! Here are the website rules, as well as some tips for using this forum.

Quiet Radiators
Finally got around to cutting up the milk jugs and putting them under the feet of two noisy radiators. OMG!!! Silence!!!
You all don't stress the potential noise of cast iron against wood floors or joists. An entire winter wasted listening to what I thought was cast iron expansion noises.
@jstar
- ignore my email. The noise that was driving me nuts in the attic and bedroom was actually coming from the previous radiator on the main.
No wonder my radiator 'adjustments' weren't making a difference. Wrong riser. hah
Seriously folks, if you have 'banging' rads that are sitting on wood slats or potentially rubbing against wood joists or even the riser pipe touching a joist do yourself a favor and cut up some milk jugs, lever up the rad, slide the tiny piece of plastic under the feet or around the vertical pipe.
@chrisj
- I should've listened to you last year. My apologies.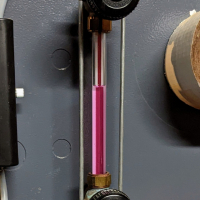 Comments