Welcome! Here are the website rules, as well as some tips for using this forum.

Rothenberger pipe threader--black friday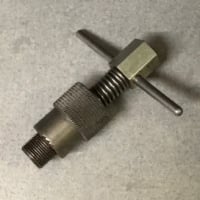 Hey Wallies, for those of you who are considering a Rothenberger pipe threader, you can grab a cyber Monday additional 30% off.
http://www.zoro.com/g/Pipe Threading Machines/00063035/
Rigid is also running deals too at various sites
p.s. I'm not affiliated with Rothenberger or Rigid, just saw a good deal and thought I'd pass it on.
**Dan if you don't approve, or after today, feel free to delete thread. Thanks **
steve
Comments