Welcome! Here are the website rules, as well as some tips for using this forum.

Signs a Boiler is Nearing the End of Its Life???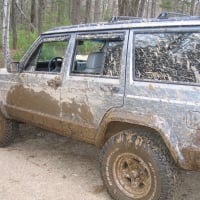 I have a somewhat generic question on how you can tell a gas boiler is nearing the end of its life. I have a 28 year old boiler and a few years ago a friend of mine who is a plumber serviced it. He wanted to replace a part for it and had some difficulty getting the part. When he did get it we installed it and he said something along the lines of "You might want to think about replacing your boiler, its getting near the end of its life and parts are getting harder and harder to find". It looks its age as well with some rusty inspection panels, etc.

But then I hear stories of people with 50+ year old boilers working just fine. So when do you guys judge that a boiler is dying? When there is a puddle on the basement floor? I'm just wondering because new steam boilers aren't much more efficient than the one I've got. It says 81.6% AFUE on it. Provided its running right, I'm not going to get much better efficiency replacing the unit just because it was old.
Comments