Welcome! Here are the website rules, as well as some tips for using this forum.

Pressuretrol Reccomendation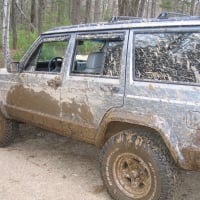 Hi there! I'm very glad I found this forum as you guys have been answering some questions that I've been wondering about for years!
I'm trying to make my single pipe steam system as efficient as possible. Previously my boiler had a 0-100psi gauge on it and it was nearly impossible to tell what the cut in/out pressure was. I installed a 0-5psi and found that the cut in was 1.5psi and the cut out was about 3psi.
I reduced it as much as my Honeywell pressuretrol would allow, to about 0.5psi/1.5psi. The system runs much better. I just found out I have no main vents so I will be installing some shortly. Thanks for the help!
forum.heatinghelp.com/discussion/152364/no-main-vents-worth-installing#latesthttp://
I would like to reduce the operating pressure even further. Providing everything else is operating properly I would like to get it down to ounces of pressure. I will install a 0-15oz gauge and would like to install a new pressuretrol capable of ounces per square inch.
Here is where you guys come in! I would appreciate a recommendation for a pressuretrol that will work with low pressure residential steam systems. There seems to be so many of them! Thanks!
Comments