Welcome! Here are the website rules, as well as some tips for using this forum.

No Main Vents.....Worth Installing?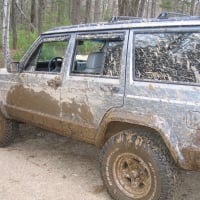 I've got a single pipe steam system that was probably original to the house which was built in 1899. The boiler is an electronic ignition gas boiler that was installed in the 80's. Everything works fine but as I've been educating myself I noticed one thing.....NO MAIN VENTS!!!

There are two mains coming out of the boiler. One main goes 4 radiators and the other main goes to two. I installed fiberglass insulation on all the pipes.

I'm wondering how much efficiency I would gain if I installed a vent on each main. For arguments sake lets say I spend $300 per month on heat in the winter. Would installing main vents help me save $5 per month? Or are we talking $50 or more?

Thanks!
Comments