Welcome! Here are the website rules, as well as some tips for using this forum.

Silicone steam pipe through floor?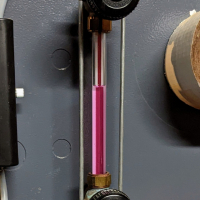 I have quite a few radiator's who's pipes come up from a crawl space.  I've been pondering for a few years if there is anyway I could seal the gap around the pipe.



Has anyone ever used 100% clear silicone for this?  I don't see why it would have a problem, certainly not from the heat and I doubt the short amount of pipe connected between the floor and radiator expands much.





I welcome any and all thoughts as always.
Single pipe quasi-vapor system.
Typical operating pressure 0.14 - 0.43 oz.
EcoSteam ES-20 Advanced Control for Residential Steam boilers.
Rectorseal Steamaster water treatment
Comments