Welcome! Here are the website rules, as well as some tips for using this forum.

Measuring efficiency of hydronic air handler?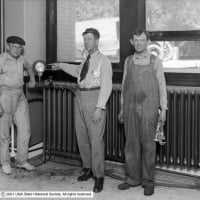 Timco
Member
Posts: 3,039
Chilled water, 4-pipe air handler. 2200cfm. Big sucker, 1960 install.



Unit in question is 3000sq'. Not much air felt from the vents. Coils cleaned thoroughly. 45* water in, 55* water out from AH coil. At the tube, it's also about a 10* delta T. (10 stories, 26 units total)



One competitor wants to record delta T at the AH for a few days. I'm saying the inability to cool the unit down past 77* on a 90* day says more or as much as the 10* DT. I can increase building flow by cutting off bypasses in the attic at the ends of the runs.



The idea is to swap this AH with a new unit, I have specs in an email. What is the best way to measure the improvement from old to new, and what's the rule of thumb for CFM vs DT when figuring out why the bigger upper floor units can't get below 77* when 3rd floor units (west exposure) can get to 70* or lower with the same water temp?
Just a guy running some pipes.
Comments