Welcome! Here are the website rules, as well as some tips for using this forum.

How many BTUs to overcome......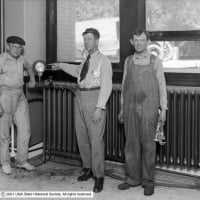 Timco
Member
Posts: 3,040
Winter? Saw this on another site:



"When I was in high school, this guy I sat near wrote his senior paper about how he was sitting on a cold day waiting for the bus and every time a car drove by he would be warmed by it, so he decided that we could heat the earth if everyone drove around with their windows down in the winter and for years after every time I ran into him he would tell me about global warming and how is theory was proving itself out. Every conversation we had, I could feel myself becoming dumber just by listening to the madness."



Lol.....I'm thinking everyone may need to open their windows, too.
Just a guy running some pipes.
Comments