Welcome! Here are the website rules, as well as some tips for using this forum.

High Vac Readings caused by BioFuel 20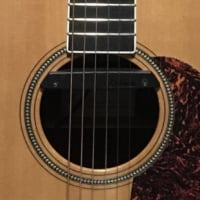 Just as a followup on my 'sporadic vac readings' thread, when we had the tuneup last week we found the 50micron tank filter all gunked up. tech reported a waxy buildup lately with alot of the tank filters. Company went from B5 Bio to B20 last year, and that appears to be the culprit. They also changed oil treatment from Avalux to HeatDoc (ODT-21) by Advanced Fuel Solutions specially made for biofuel, so it could be that too. Or it could be that the new treatment is better than the old and is gradually removing some sludge. That may not seem logical since up til now we've never seen sludge in the Roth tank filter or 10 micron burner garber spin.



When tank filter was replaced, vac went from 6 to 3.5 (burner running). When garber spin was replaced, vac decreased from 3.5 to 3.25. Right after filter replacement I watched vac gauge on burner startup. On prepurge vac went from 0 to 1, then gradually up to 3.5 once it fired. It's also very likely that the old suction assembly is pushing vac up one or two notches, but the real question this begs is should I switch to gas since the future effects of bio fuel is unknown? I don't think they'll go higher than B20 but who knows?



So it's the cost of new hard-piped suction assembly, the new Tiger Loop ultra-bio and for-now higher oil costs vs gas conversion of G115 (dual fuel) from Riello 40F3 to Riello 40 G120N and for-now lower natural gas costs. We would get a free gas line into our house via National Grid.
Comments