Welcome! Here are the website rules, as well as some tips for using this forum.

Honeywell Visionpro continious backlight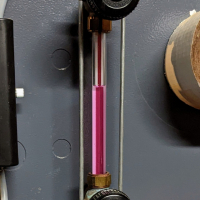 I just wanted to share a brief experience that may help others in the future.

I've been using the continuous backlight feature on my VP 8000 and just did some rewiring.  I had removed the RC to R jumper and even though my heat worked (no central air)  the continuous backlight did not.   Replacing the jumper solved the problem.



I guess the VP 8000 gets its power from the RC connection.
Single pipe quasi-vapor system.
Typical operating pressure 0.14 - 0.43 oz.
EcoSteam ES-20 Advanced Control for Residential Steam boilers.
Rectorseal Steamaster water treatment