Welcome! Here are the website rules, as well as some tips for using this forum.

All we are saying, is give grav-i-ty a chance!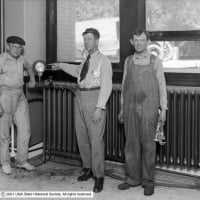 Timco
Member
Posts: 3,026
Posted about this job a month back. Planned on bypassing the 3" underground to go with 1" copper and pump it. A wise man suggested we pipe 2" up and over, and see what happens. Works just like it ever did!



A big Hat's Off to Gerry, Primetime Boiler Service, Salt Lake City!!!!



Tim
Just a guy running some pipes.
Comments