Welcome! Here are the website rules, as well as some tips for using this forum.

Power Vented Water heaters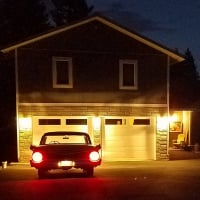 Hey all, being up in oil territory I don't get to see much in the way of PVC vented appliances.  Now that LP has caught on we are getting lots of questions about all sorts of things gas.  Having some expierence with tankless on-demand, Rinnai, Aquastar etc.  And knowing their issues, what is the general take on power vented water heaters?  I'd like some good info on longevity, what to stay away from and sealed combustion options.  Are these basically just an atmospheric water heater with a blower on them with some sail switches or are there some condensing tank versions?

Thanks for the wealth of knowledge!



Happy Thanksgiving, there is A LOT to thank Him for!



Taylor
Serving Northern Maine HVAC & Controls. I burn wood, it smells good!
Comments
This discussion has been closed.