Welcome! Here are the website rules, as well as some tips for using this forum.

Do you use a flow gauge?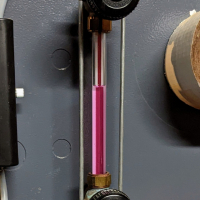 As many know I'm fairly new to brazing refrigerant line and only do it as a hobby. I'm curious how many guys use a flow gauge with their nitrogen?



I just bought a Yellowjacket 69086 digital vacuum gauge so the next tool on the list is a flow gauge but I'm not sure if its really necessary. On my past project I simply set my flow by feel and luckily had all clean joints internally.



Also do you prefer nitrogen or another gas? I seem to recall some guys preferring argon over nitrogen



Look forward to all responses.
Single pipe quasi-vapor system.
Typical operating pressure 0.14 - 0.43 oz.
EcoSteam ES-20 Advanced Control for Residential Steam boilers.
Rectorseal Steamaster water treatment
Comments
This discussion has been closed.