Welcome! Here are the website rules, as well as some tips for using this forum.

Mikvah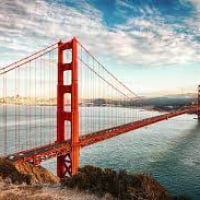 I've been asked to re-pipe a mikvah.  A mikvah is a heated pool used in Jewish cleansing ceremonies.



The existing mikvah uses a pool heater in a separate room next to the mikvah.  It was explained to me by the rabbi that this mikvah was not installed properly; that the water in the mikvah must stay in the mikva and not leave the room to go through the heater, pump and filter.



They have ordered a heat exchanger (shell & tube?) that will sit in the mikvah and want a wall-mounted boiler to serve it.  The existing Raypak pool heater will not heat to 180F.  Can any of you make a boiler suggestion?  An "on-demand" heater might work, but I want something beefier (non-condensing) that's meant to operate at higher temperatures.  The existing pool heater has an input rating of 181,000 BTU's.



Also, I'd like to pipe it in copper, but don't know if copper is resistant to chlorine.
8.33 lbs./gal. x 60 min./hr. x 20°ΔT = 10,000 BTU's/hourTwo btu/ per sq ft for degree difference for a slab
Comments
This discussion has been closed.