Welcome! Here are the website rules, as well as some tips for using this forum.

reviews of new mirco channel coils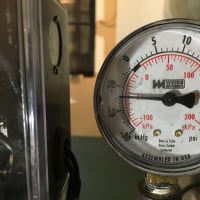 Over the past few years i have seen a few manafactures moving there evap coils from copper /aluimiun coils to a newer mirco channel all  aliumiun coil .I believe there are using this stlye on some condensing coils also .They look like they have the potenial to be a real PIA to clean .I recently went to help a buddy install a 2.5 ton system and noticed the coil was mirco channel i was not impressed with the no TXV and just a metering orifice and basically no distrubition cap tubes  to the evap just a 3/8 copper to aluim adp and then straight into the coil .I guess the cost on these type of coils must be a huge savings compared to the ole standard .I am really wondering how well they perform and if there are any issues with them espically when using a low ambient fan cycling where there could be some coil racking i know it was not a issue with the older carrier ED condensers which had aliumiun coil but of a different type of construction simalar to trane style brushed consenser coils .Any thoughts or opions would be nice to hear.Peace and good luck clammy happy 4th  
R.A. Calmbacher L.L.C. HVAC
NJ Master HVAC Lic.
Mahwah, NJ
Specializing in steam and hydronic heating
Comments
This discussion has been closed.