Welcome! Here are the website rules, as well as some tips for using this forum.

Good vacuum pump for hobby?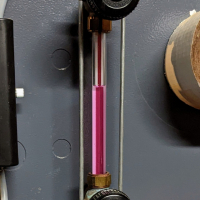 As some already know refrigeration is a hobby of mine so I don't do it much. I'm in need of a good vacuum pump for occasional use and am curious if anyone could recommend one? I looked at a few made by CPS but don't know where they rank in the scheme of things.



Also is a digital vacrometer really needed or is the one on most manifold sets good enough? I have a set of Yellowjacket II brute gauges as well as a CPS R134A set.



My main projects will be refrigerators which have refrigerants that are very sensitive to moisture so a good vacuum is important. I have all the time in the world when doing this so speed isn't an issue but I want a good strong vacuum.



Thank you for your time and as always all comments are welcome.
Single pipe quasi-vapor system.
Typical operating pressure 0.14 - 0.43 oz.
EcoSteam ES-20 Advanced Control for Residential Steam boilers.
Rectorseal Steamaster water treatment
Comments
This discussion has been closed.