Welcome! Here are the website rules, as well as some tips for using this forum.

Heat Pump Water Heater and Humidity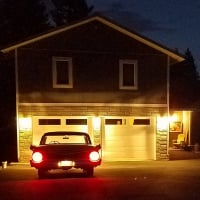 Wondering how RH effects the COP of HPWH.  I'm installing an add-on unit (Geyser) and want to duct it into the living space, for summer cooling.  The master bath is directly above the mechanical room, how will this potential high humidity effect the evaporator's ability to absorb heat from the air?  I was thinking this would be better?

Taylor
Serving Northern Maine HVAC & Controls. I burn wood, it smells good!
Comments
This discussion has been closed.