Welcome! Here are the website rules, as well as some tips for using this forum.

Mitz sizing thoughts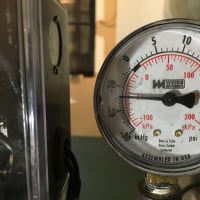 It.s been a while since i posted so here we go.Have a custermer who is at best difficult and always takes about 2 years to decide .Well he's finally decided to add the final mitz invertor heat pumps to the last 2 bedrooms .The line set are difficult and very tight being it is a sort of dutch colonial home with alot of windows  .I had original wanted to do a unico except the price was to high for a all at once job so he opted for mitz .The question i have am i going over board using a 9000 btu indoor instead of a 6000 it ends up being same outdoor condensor either way i think a 20. the issue i have is these units are going into 2 bed rooms on second floor with nothing much on the first floor for ac and a finished attic above .I know the 6000 would do it easy but i know the HO and his games and those 2 bed room doors will never be closed due to him trying to cool the first floor with the cold air drops dealo or at least he thinks .The price between the 6 to 9 is nothing and makes no difference being the outdoor is the same for both as strange as it sounds .I guess i am getting paranoid and getting old .As for cost in my mind it would have been cheaper and the whole  home would have been ac ed if he went with the unico but like they say you can bring the horse to water but can't make him drink.Thanks for any input peace and good luck clammy
R.A. Calmbacher L.L.C. HVAC
NJ Master HVAC Lic.
Mahwah, NJ
Specializing in steam and hydronic heating
Comments
This discussion has been closed.