Welcome! Here are the website rules, as well as some tips for using this forum.

20+lb garbage disposal in large SS sink?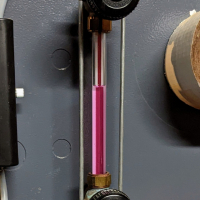 I'm planning on installing a somewhat large single tub 33x22 kitchen sink and am concerned about it supporting a 20+lb insinkerator evolution disposal. I had my eyes on an Elkay sink so contacted their support and was informed the sink is not compatible with the disposer.





Curious on any experiences with this? I'm guessing a single tub 20 gauge 33x22 sink may be a lot weaker than say a 2 tub version but I can't see people buying special sinks for disposers like this? We want a single tub for washing large pans. I'm thinking the sink may work fine and Elkay just doesn't want to be responsible for it.



I was going to go for a Kohler cast iron sink but the wife hates how black shows all of the imperfections and she insists the sink be either stainless or black.
Single pipe quasi-vapor system.
Typical operating pressure 0.14 - 0.43 oz.
EcoSteam ES-20 Advanced Control for Residential Steam boilers.
Rectorseal Steamaster water treatment
Comments
This discussion has been closed.