Welcome! Here are the website rules, as well as some tips for using this forum.

How to test vents?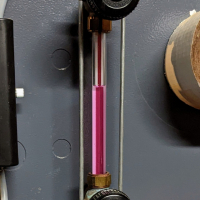 I have two Gorton vents on my system and one on my neighbors which I suspect to be leaking.



Reason I say suspect is its hard to tell if its just bleeding extra air out or not.  99% sure my neighbors IS leaking, my two I need to investigate more.



What is a good reliable way to test vents?  I seem to recall someone posting a picture of a pot on a stove with something screwed into it but I cannot find the thread.  I'm wondering if simply turning the vent upside down and blowing into it with your mouth is a reliable test or not?
Single pipe quasi-vapor system.
Typical operating pressure 0.14 - 0.43 oz.
EcoSteam ES-20 Advanced Control for Residential Steam boilers.
Rectorseal Steamaster water treatment
Comments
This discussion has been closed.