Welcome! Here are the website rules, as well as some tips for using this forum.

My wife gets it!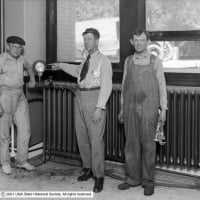 Timco
Member
Posts: 3,039
So the maint guys at a account of mine were messing with the steam thawing system in the downspouts and left the valve open. I got a call about steam shooting out the side of a building and just shut the valve. My wife sees the pic below and says "well, I guess they're not getting that water back..."



I about died. She understands these steamers better than most maint guys around here just from me describing what I do in a day!
Just a guy running some pipes.
This discussion has been closed.