Welcome! Here are the website rules, as well as some tips for using this forum.

Some thoughts on PEX connections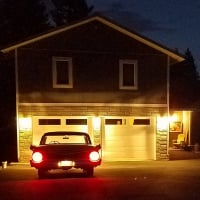 Looking for the collective and respected experiences with the different types of connections for the different manufactures.  I know that Uponor is only supposed to be done with expansion, but any experience with crimp rings, as in leaking.  Some guys seem to be totally sold on one type of connection style.  I've spoken to guys who only use the expansion and exclusively pex-a for this reason.  Some guys, and diy'ers use the cinch rings which would appear to be the fastest but least secure.  I've installed some tub faucets that are now coming with crimp style pex connections cast into them.  If I run my pex-a to them am I voiding something by not using that specific manufacturer's connection system?  I like the Watts crush rings, but the fittings are restrictive.

If I'd had a camera phone I'd have snapped some pics of a job I was at.  There was hardware store Watts pex expanded over old Wirsbo fittings with Wirsbo sleeves.  Well this obviously leaked and the HO used SS worm clamps over the sleeves.  When I showed up, with my tools and roll of pex, he said he didn't want anything to do with that "plastic leaking junk" and only wanted CPVC installed (extremely rare up here).  Some pro had done this, as the expansion tool, nor Wirsbo/Uponor stuff is not available to HOs, my guess is that they didn't know there was any difference in pex-a,b,or c.  Luckily there was only a small bit of this done as a small remodel.  Other than not expanding pex-b or c, what are your thoughts on crimp, cinch, and compression fittings on the different pex types?

TS 
Serving Northern Maine HVAC & Controls. I burn wood, it smells good!
Comments
This discussion has been closed.