Welcome! Here are the website rules, as well as some tips for using this forum.

Looking for a Columbia Boiler manual..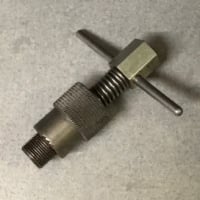 I posted this on the other sites...

Was wondering if anyone had a boiler manual for a.....get this...Columbia FT 30, with a Columbia burner on it.  Yes it belongs in the scrap heap, but in the real world (the real broke world), I would like to get this to run as best as I can.  Basically looking for some original specs, and then I'll go from there.  Called Columbia, they offered their condolences :).  Any help would be greatly appreciated. 

Thanks

Steve
steve
Comments
This discussion has been closed.