Welcome! Here are the website rules, as well as some tips for using this forum.

Champagne Astro Stats!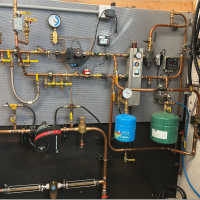 a once in a lifetime offer on the beautiful Champagne edition wall stats.



This amazing thermostat has the "comfort zone" pre-determined for the operator. No more guess work!



My neighbor gave me this case of 20 un-opened boxes as a thanks for helping with his wood boiler.



Yours for an incredible price of 40 bucks plus shipping.



hr
Bob "hot rod" Rohr
trainer for Caleffi NA
Living the hydronic dream
This discussion has been closed.