Welcome! Here are the website rules, as well as some tips for using this forum.

Water Softener check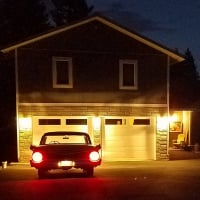 Don't know if this is the right place to post this.  I'm looking into getting a water softener, my house is 3yo built by me.  Our well water is "moderatly hard" I believe around 8 grains of hardness.  We do get a small amount of buildup on the shower head, but not much for three years.  I have found several used softeners locally, and wanted to know if there is any way to tell if they are any good.  I know they are pretty simple with a bead bed in a tank, and a valve system to regenerate, controlled by a timer or water useage meter.  Is there any way I can tell if they have reached the end of their useful life.  I'd prefer not to but a new $500 if I can get one for less then $100.



Thanks to the experts!

Taylor 
Serving Northern Maine HVAC & Controls. I burn wood, it smells good!
Comments
This discussion has been closed.